What's in store at Sing Aotearoa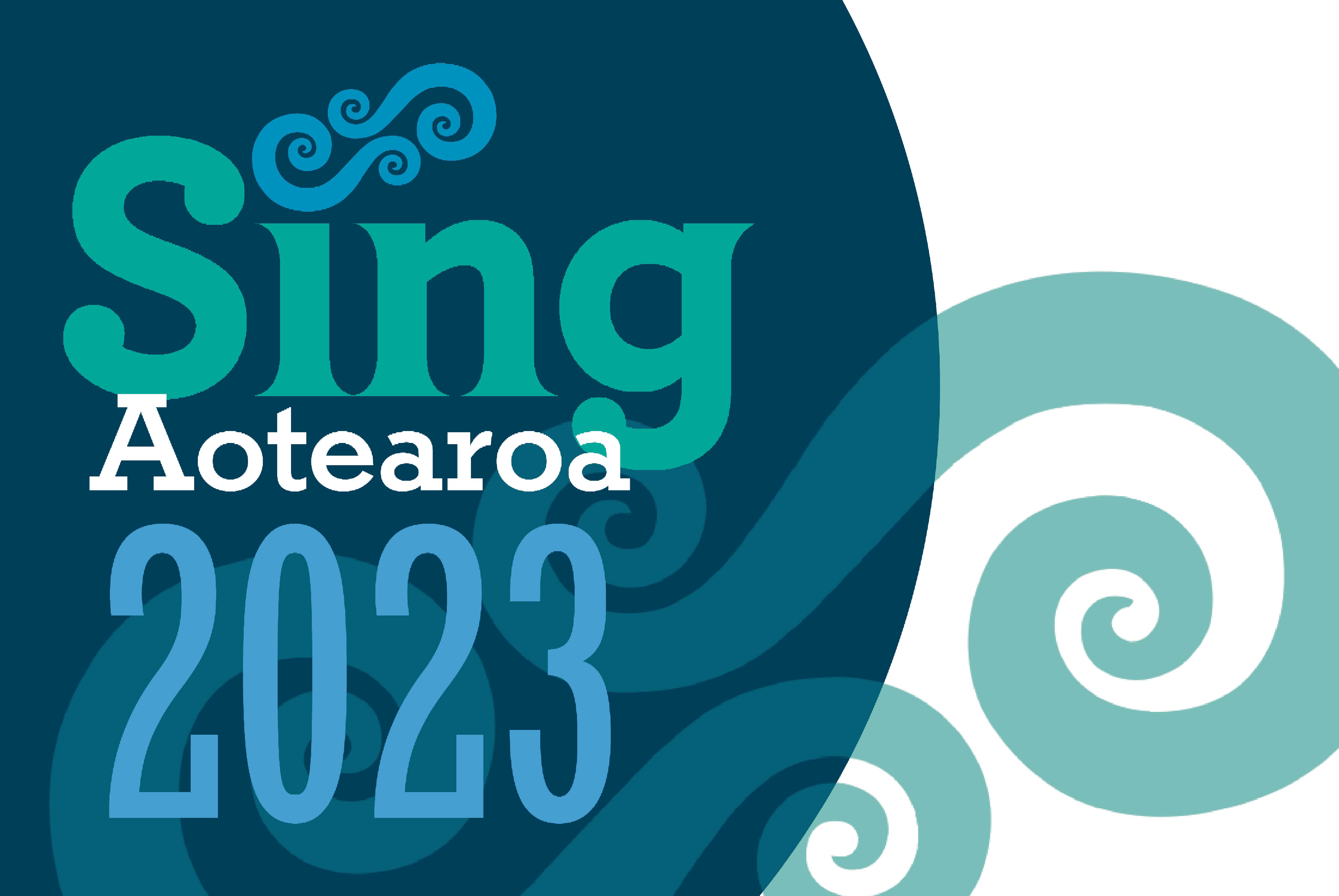 All you need to know about Sing Aotearoa is now on the Sing Aotearoa pages of this website.
We're excited to share details of the repertoire for the singing streams at Sing Aotearoa and are thrilled to announce a new commission for the festival by Igelese Ete. Details of workshops with Tim Wayne-Wright, Henrietta Hunkin, Simon Matafai, Catrin Johnsson and Igelese Ete are also on our website, with more to come!
Choral Streams and Plenary Singing
Registered Singers will have the option of choosing between three choral streams: Tui (led by Igelese Ete), Korimako (led by Karen Grylls), & Kokako (led by Tim Wayne-Wright). Each of these streams will work on different repertoire, which will be performed in the final concert on Sunday afternoon.
All singers will participate in a Festival Choir, to perform a work with Rollo Dilworth, and a new commission written by Igelese Ete. Click here for full information on the Choral Streams and Commissioned Work.
Participants at Sing Aotearoa will be able to attend two out of a total of ten workshops, covering a wide range of topics related to group singing of all styles. Our first five topics and presenters have so far been confirmed, with a further five in the pipeline and soon to be announced... ​​​​​​​Visit our Workshops page to find out more and keep an eye on it for updates!
Venue and accommodation
You'll also find information on the venue and accommodation options, and if you are planning to attend Choral Connect as well, you might like to get in touch with us about staying on site at King's College.
For information on fees and registration, click here. We have a number of free registrations to give away to singers from under-served communities in Auckland and Northland. If you or someone you know would like to apply, please contact us to find out more.
The full timetable for Sing Aotearoa and Choral Connect is shown below.