Our vision: New Zealand as a singing nation
The New Zealand Choral Federation (NZCF) is this country's largest choral network, committed to promoting the performance, creation, and enjoyment of choral music for all. Our diverse community includes over 20,000 members from hundreds of community, school, and chamber choirs performing in styles ranging from classical, gospel, world music, sacred music and barbershop through to jazz, kapa haka, musical theatre, and opera.
NZCF offers opportunities for choral singers around the country through school, community and chamber choir festivals and workshops. Members enjoy discounts to events and concerts, assistance with APRA reporting and insurance cover, opportunities to connect with other singers, free concert advertising, and the use of the NZCF network to advertise vacancies and job listings.
The Association of Choral Directors (ACD) is a professional development network for conductors, offering mentoring and conductor training for choral directors of all levels.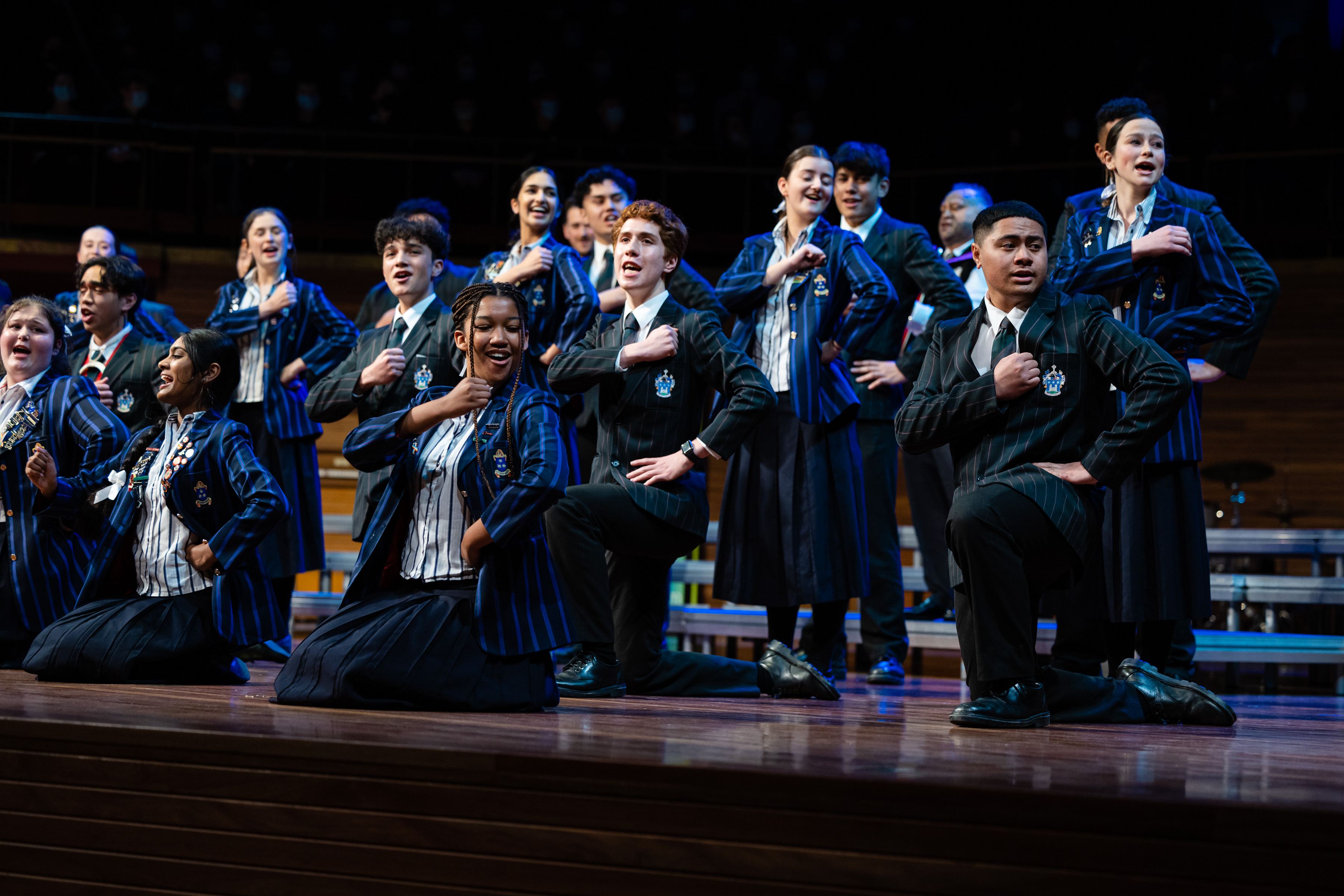 Watch the combined choir of Diocesan and Dilworth schools Divinitus (winners of the Big Sing Finale 2022 Auahi Kore Award) performing E Rangi E
NZCF Governance Board
Warwick Harvey (Chair), Pete Rainey (Vice Chair), Melissa Absolum, Kim Cunningham, Igelese Ete, Karen Grylls, Robin Randall, Raymond Tan.
NZCF National Advisory Committee
Penny Christiansen (Auckland), Jenny Lewy (Waikato/Bay of Plenty), Alison Thomson (East Coast), Christopher Luke (Taranaki), Roy Tankersley (Manawatu/Whanganui), Shawn Condon (Wellington), Lucy Rainey (Nelson/Marlborough), Helen Charlton (Canterbury/West Coast), Carole Randall (Otago), Christine McLeod (Southland)
Several annual events for young New Zealanders have become a much-anticipated staple for schools around the country: The Big Sing involves around 10,000 students from over 260 high schools around the country, in ten regional festivals culminating in three area Cadenza festivals and the prestigious National Finale. The Kids Sing is for primary and intermediate schools, with festivals in eight regional centres involving over 3,500 children.
The larger-scale Sing Aotearoa event is a triennial festival for choral singers involving workshops, masterclasses, concerts, and collaborations with choirs and kapa haka groups.
We are thrilled that the NZCF has been selected to host the 2024 World Choir Games in Auckland – the world's largest choral festival – involving over 15,000 singers from 50 nations around the world joining us in song right here in Aotearoa.
NZCF also collaborates with a number of other NZ arts organisations. SOUNZ Centre for New Zealand Music partner with us for two awards for young NZ composers, the NZCF-SOUNZ Choral Composition Competition, and the SOUNZ-NZCF Te Reo Māori Choral Composition Award.
During the pandemic we have been pleased to partner with MENZA (Music Education New Zealand Aotearoa) and the New Zealand Music Commission for our virtual choir project Kids Online Singalong, and last year almost 600 school children sang in our video of Aroha I Aotearoa: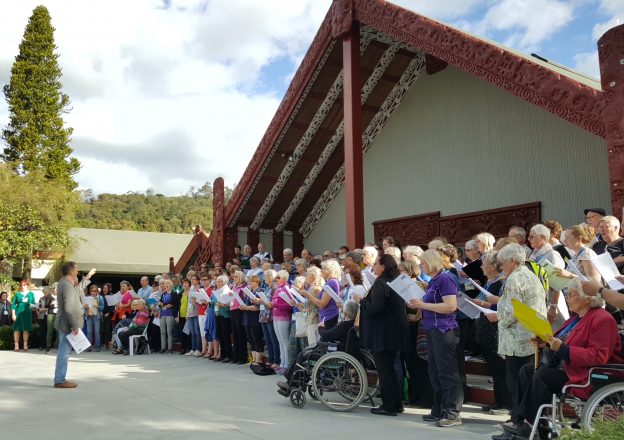 The main aims of the NZCF
Promote high-quality choral singing in New Zealand by:
providing a structure for choral professionals in this country to improve their own skills, as well as assist others;
working with leading New Zealand choirs to stimulate excellence and achievement;
collaborating with other arts organisations to present choral music in the wider context of the arts in New Zealand;
providing choral leadership training for New Zealand conductors – this can be extended to attendance at international choral conventions;
providing opportunities for New Zealand composers to have their works performed in public, both in New Zealand and overseas;
providing experienced choral leaders for education in vocal and choral techniques to build choir members' skills and understanding;
producing a range of events and educational opportunities that are designed to meet the needs of the diverse choral groups in New Zealand;
creating opportunities for regional choirs to have access to national/international events and skilled clinicians;
encouraging the formation of new groups by maintaining and developing the capabilities of the NZCF's regional branches.