Sing Aotearoa
Since 1990, Sing Aotearoa has been the leading festival for choral music in New Zealand. Singers from around the motu have gathered for a weekend of singing, practical workshops, and performances, directed by some of the country's most prominent choral artists.
---
This year's Sing Aotearoa will be held in South Auckland, from the evening of Friday 29th September to the afternoon of Sunday 1st October.
---
REGISTRATIONS ARE NOW OPEN - EARLYBIRD FEES APPLY UNTIL 31 JULY
---
Artistic Directors for Sing Aotearoa '23 are Dr. Igelese Ete and Jono Palmer and we're thrilled to announce that renowned American choral conductor and composer Dr Rollo Dilworth will be our International Guest Conductor. Joining him as singing stream leaders will be Igelese Ete, Dr Karen Grylls and Timothy Wayne-Wright.
There'll be something for everyone - the festival is open to all ages and experience levels. Singers can register with their choir, in small groups, or as an individual. Choirs can also apply to perform at one of our informal lunchtime concerts – applications will open in the second quarter of 2023.
---
Register to sing with one of three groups:
Tui: Songs from a range of styles and cultures, including Pasifika and Gospel, led by Igelese Ete and Rollo Dilworth.
Korimako: More challenging part music requiring basic music-reading skills, led by Karen Grylls and Rollo Dilworth.
Kokako: Small vocal ensemble, led by Timothy Wayne-Wright. Places are limited and singers will be selected according to experience/ability.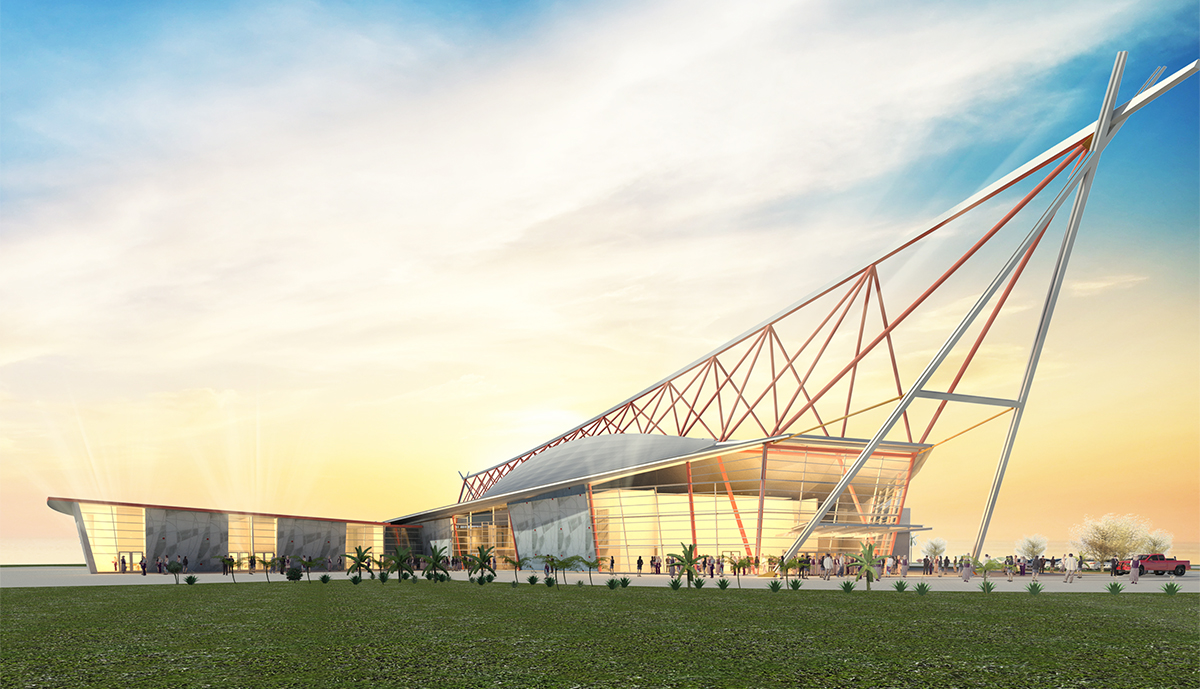 Due Drop Events Centre in Manukau, Auckland
---
The theme of this year's festival is We Are One Voice and, for the first time, Sing Aotearoa will be held in Tāmaki Makaurau at the Due Drop (formerly Vodafone) Events Centre in Manukau. As one of the cultural centres of our Māori & Pasifika communities, South Auckland is the ideal location for us to come together to share and celebrate the diverse singing traditions of Aotearoa New Zealand.
---
WATCH THIS SPACE for further details of presenters and tutors, conducting strands, guest choirs, concerts, and a full event timetable.
---
Check out our performance packages for choirs and register your interest by 31 July
---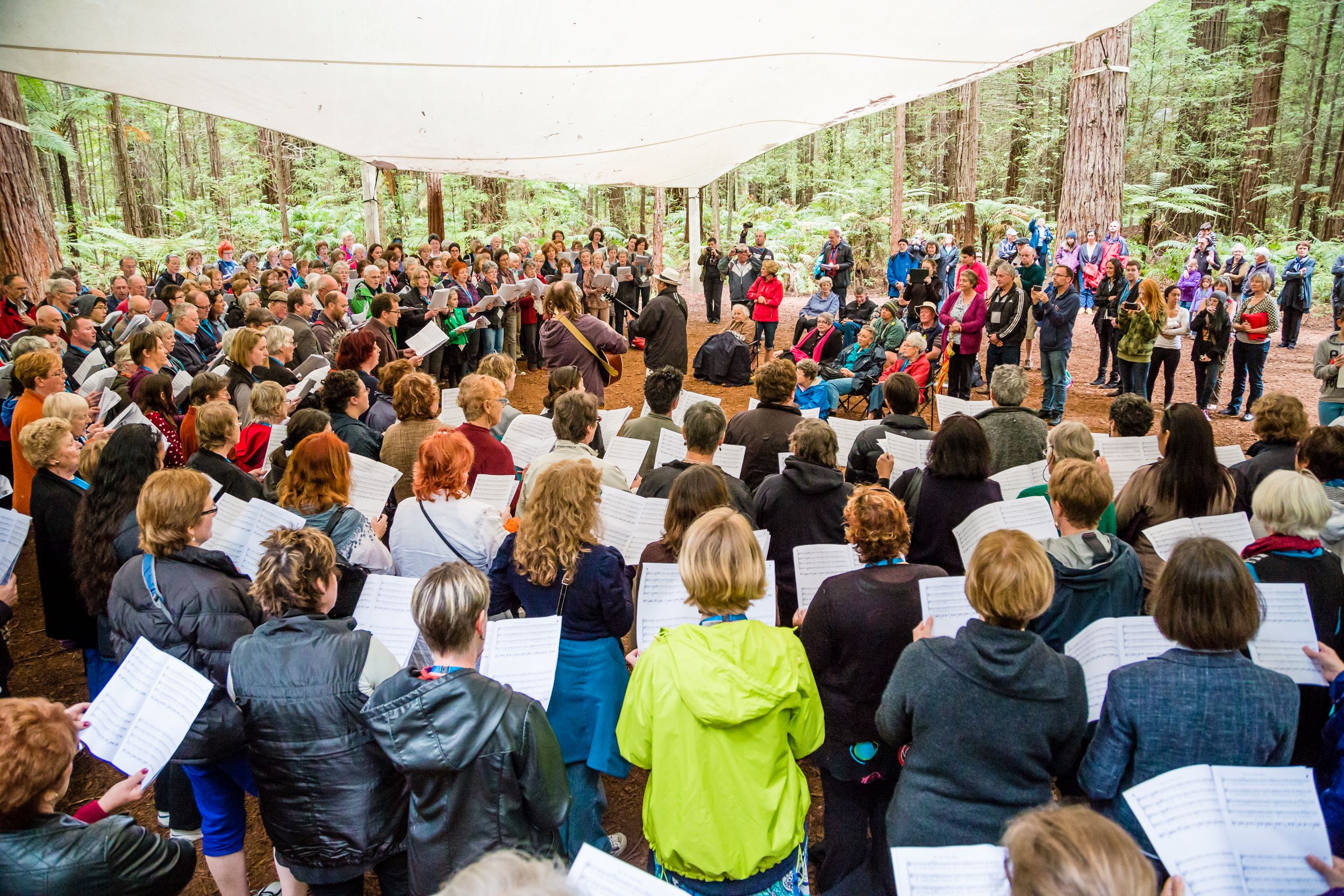 The Forest Sing with Julian Raphael and Rim D. Paul at Sing Aotearoa '13 in Rotorua.
Day 1
Friday 29 September
Day 2
Saturday 30 September
FAQ
What are the dates for Sing Aotearoa?
Sing Aotearoa will be held Friday 29th September to Sunday 1st October 2023.
Where will Sing Aotearoa be held?
In 2023 Sing Aotearoa will be held in Tāmaki Makaurau at the Dew Drop (formerly Vodafone) Events Centre in Manukau, South Auckland.