Is your choir looking for a music director, accompanist or more singers?
NZCF can help in a number of ways...
• Paid advertising on our website under this section in eBreve
• Concert and Events listings for member choirs (list your event)
• Our 'Find-a'Choir' facility on our home page which is connected to your choir's own online profile: a good reason to keep it updated
• Download information about Remuneration for choir directors
Advertisements for vacancies for choir directors, or other key roles, may be placed here for up to three months at a cost of $85 (NZCF member choirs) or $170 (non-members) - this includes up to three insertions in our monthly NZCF eBreve. See Advertising for more information or contact office@nzcf.org.nz to place an advertisement.
Musical Director - Sitting Room Singers
The Sitting Room Singers (SRS) are looking for a new musical director to join us from early 2024 onwards.
SRS is a mixed, auditioned a cappella community choir based in Auckland, comprising approximately 25-30 singers. We rehearse in Epsom on Mondays from 7-9pm and usually perform three main concerts per year.
We are a bunch of friendly, quirky people from all walks of life who enjoy making good music and socialising in a creative and supportive environment. Officially we formed in 2020 but as a group we have deep roots; many of us have sung together for over 12 years. Our song selection is diverse – we sing jazz, pop, oldies, ballads, musical theatre, madrigals and more. We pride ourselves on the diversity of our repertoire, our high level of musicianship, and our ability to tackle complex arrangements.
We are on the hunt for a passionate Musical Director who can grow with us and push us to exciting new heights, including competing in the World Choir Games in July 2024 and beyond! The ideal candidate will have a solid musical background, experience working with singers, good time management, and be a strong communicator. Our choir is run by a dedicated committee who will support and work alongside the MD.
To learn more about the position, contact sittingroomsingers@gmail.com by 15 December 2023 and we'll be in touch. If you have missed this deadline but are interested, please make contact. We look forward to hearing from you!
https://www.facebook.com/SittingRoomSingers/
Auditions - Luminata Voices
If you are interested in joining Auckland's premier women's chamber choir in 2024, we are holding auditions for new members on December 4th at Rosmini College (36 Dominion Street, Takapuna, North Shore).
We are looking to grow our pool of Luminata Voices singers to be involved in our project work. As a guide, singers are usually aged 25 or older.
By joining Luminata Voices, you will sing with skilled and passionate like-minded women, aiming for choral excellence through varied repertoire and having a lot of fun along the way!
You will need to commit to being generally available for at least one engagement a year.
If this sounds like you, we would love to hear from you.
Auditions will be held on 4 December. Visit www.luminatavoices.org to register your interest.
Four Tier Choir Risers for Sale $3,000
Stratford Singers are selling Staging Direct 4 tier choir risers, one in wedged configuration, two straight.
The three sections lock together in a gentle curve to accommodate 45 adults standing.
Guardrails at back and sides.
Cost $6,992.20 in 2016, used once, pristine condition.
https://stagingdirect.co.nz/product/4-tier-wedged-standing-choir-riser/
For further details contact Polly Otterson, ottersonhome@gmail.com or 027 8261256.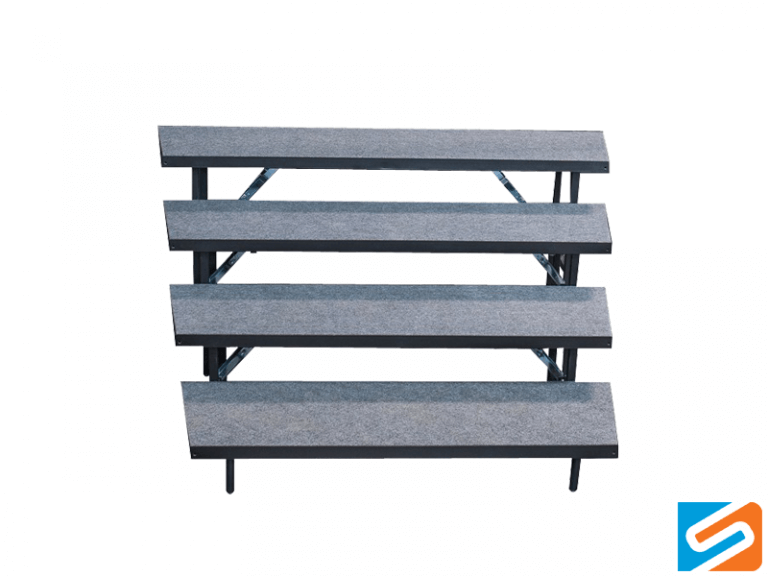 Piano Rehearsal Accompanist - Edgecumbe Choir
The Edgecumbe Choir is seeking an experienced and committed piano rehearsal accompanist on a professional contract basis for rehearsals leading up to the 3 concerts performed each year.

The accompanist would be required to commit to 2 hour Thursday evening rehearsals (7pm to 9pm).

Preferred piano playing level is Diploma in Music Performance or equivalent level of competence.

The rehearsal accompanist will work closely with our Musical Director, Chalium Poppy.
Choir rehearsals will start in the first week of February 2024. Rehearsals are held at the Church of St George & St John, 30 Domain Road, Whakatane.

Please email edgecumbechoir@gmail.com to apply or request further information.
Musical Director - Auckland Boys' Choir
The Auckland Boys' Choir is looking for a Musical Director to begin in early 2024.

This would be just the third appointment of a Musical Director in the Choir's 53 year history. We require a Director who will lead, develop and champion treble voice singing that is the foundation of the choir.

We are a fully auditioned, family friendly choir that embraces the history of singing a repertoire that includes secular, sacred and traditional music performed by boys from ages 8 to 13+.

The ideal candidate will have a solid musical background who is keen to build on over five decades of history. They must have a passion to inspire our boys to new levels of creativity and choral excellence. A level of conducting experience and musical leadership would be an advantage as it is our desire to see the choir grow and achieve new heights.

Are you ready to set the direction of the choir from 2024 onwards?

Please contact the Choir Manager, Tejas Lamb at manager@aucklandboyschoir.org.nz or the Board Chairman, Anton Napier at chairperson@aucklandboyschoir.org.nz with your expression of interest.