Is your choir looking for a music director, accompanist or more singers?
NZCF can help in a number of ways...
• Paid advertising on our website under this section in eBreve
• Free news items under your choir's online profile
• Our 'Find-a'Choir' facility on our home page which is connected to your choir's own online profile: a good reason to keep it updated
• Download information about Remuneration for choir directors
Advertisements for vacancies for choir directors, or other key roles, may be placed here for up to three months at a cost of $85 (NZCF member choirs) or $170 (non-members) - this includes up to three insertions in our monthly NZCF eBreve. See Advertising for more information or contact office@nzcf.org.nz to place an advertisement.
Student Welfare Manager - NZSSC
Keen to join the touring team of the iconic NZSSC and have expertise in well-being and mental health?
Fixed Term Contract during school holidays
Location flexible
Your role will be to manage the well-being and welfare of the iconic New Zealand Secondary Students' Choir on courses and tours around New Zealand and overseas.
Utilising your expertise, qualification and training in well-being and mental health, you will develop systems and processes that support the well-being of the singers in this iconic national choir. You will be on tour with the choir up to 4 times a year, mainly during school holidays, and once internationally in the second year of the choir cycle.
Your work will support the high-performance nature of this choir enabling the teenaged singers to achieve best possible results while keeping them well and happy.
Closing date Mon 13 March 2023
We accept applications now to joinus@choirsnz.co.nz
Musical Director - Harmony Singers
Harmony Singers is seeking a Musical Director for their community choir based in Christchurch.
Harmony Singers is a women's choir of about 20 singers. Rehearsals are on Wednesday mornings with the esteemed Jean Rutherford as their pianist.
We sing out at rest homes on a monthly basis, and also give a public mid-year concert.
Contact Irene Frost at irenefrost@xtra.co.nz or 027 2964932
Choir Leader - Taranaki Children's Choir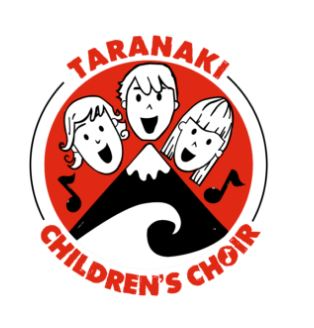 Taranaki Children's Choir is a non-auditioned choir for 7-12 year olds. We place an emphasis on fun, singing in unison and two-part harmony, and on building a love of music and singing within our group.
The choir is currently looking for an enthusiastic musician / vocal enthusiast to lead the choir in 2023. The ideal candidate might bring to the role some (or all) of the following:
• Teaching experience, ideally with children
• Ability to read music
• Previous experience as a singer (either as a vocal leader in a choral setting, a vocal soloist, or as a long-term serving member of an adult choir).
• Great rapport with children
• Enjoys sourcing new music from different genres
• Enjoys working as a part of a creative music team
The choir rehearses in central New Plymouth on a Tuesday evening from 6.15pm – 7.15pm during term time. We generally try to do one concert per term.
For expressions of interest, please email reb_williamson@yahoo.com and we will forward you a job description and application form.
Choir Risers for Sale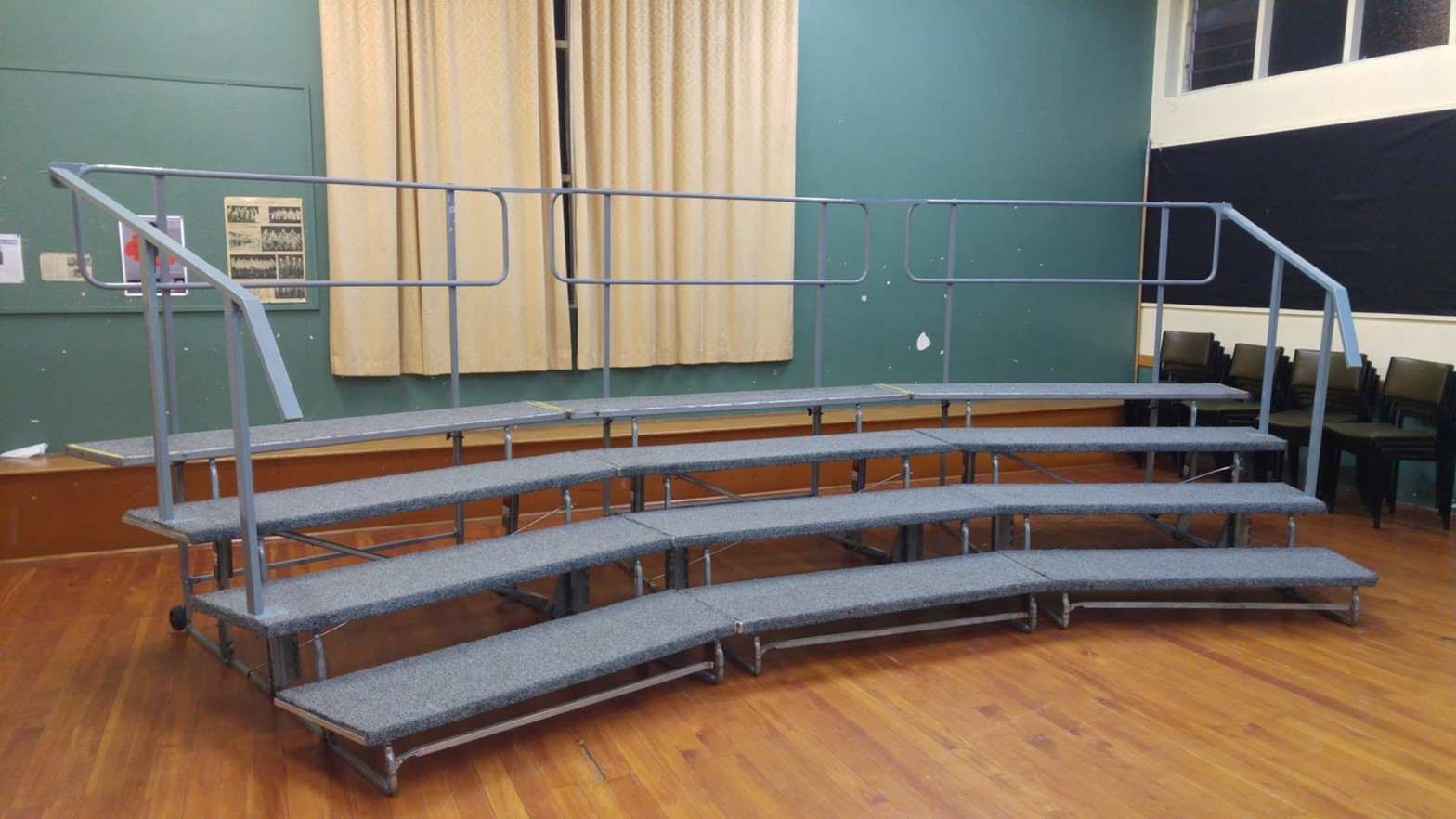 The Canterbury Plainsmen (The Plainsmen) have a set of risers for sale. The total risers are made up of 6 sections, with appropriate back and side rails. The photo shows just three sections. The full set could be used for up to 60-80 singers at the most. We are happy to sell the risers as a full set or split the set into 3 section parts. We can provide detailed measurements if required. A possible cost for the full set is $10 000 or for a 3-section part $5 000. We would however be happy to negotiate about the price.
Please contact Maurice Perwick by phone or email: 027 435 1609 maurice.w.perwick@gmail.com
Musical Director - Rosetown Choristers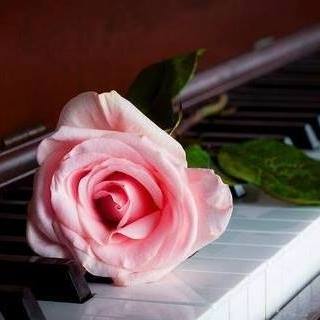 Rosetown Choristers, Te Awamutu is looking for a Musical Director to begin February 2023.
We are a long standing Community Choir currently singing in 3 parts and enjoy singing a wide variety of choral, folk, sacred and other popular music. We traditionally have community concerts in July and December yearly along with other sing-outs as needed.
Our Choristers come from Te Awamutu and the wider Waipa area and we practice weekly on Wednesday evenings 7pm - 9pm at the Te Awamutu Baptist Church from late February until late November.
For more information or to arrange an interview, please contact David Brown (President) Ph. 027 2707566 or Email tea.browns@gmail.com
Music Director - Hamilton Community Gospel Choir
The Hamilton Community Gospel Choir is looking for a new Music Director / Conductor to join our team starting ideally in February 2023.
The Hamilton Community Gospel Choir (HCGC) is a Christian community of faith, who loves to sing and harmonise together for our own and others spiritual encouragement and entertainment.
The Choir has been operating for over 20 years, and we are a group of between 35 to 60 singers (non-auditioned SATB), meeting on Tuesday nights to rehearse. Our repertoire includes music and song in the traditional gospel genre, but also embraces other contemporary gospel music which expresses Christian faith. We expect to reach and maintain a high standard for performances, and our annual calendar is calibrated to achieve this. (Please see our website www.hcgc.org.nz to get a further feel for who we are.)
We need someone who has a heart for the gospel genre and message, has skills and experience in choral direction and choir work, a great overall grounding in music, plus experience in leadership and working as part of a collaborative team.
To register your interest or apply please contact us through hamiltoncommunitygospelchoir@gmail.com