Haere rā, Helen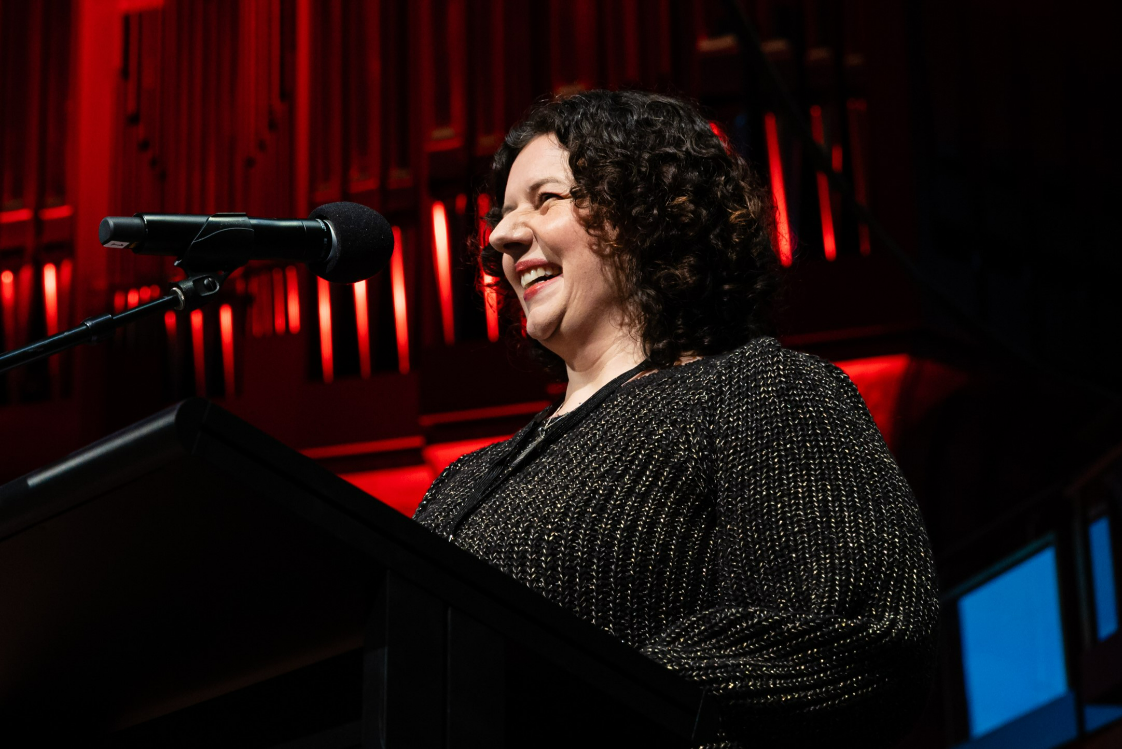 It is with immense sadness that we farewell Helen Acheson, our vibrant and dedicated Children's Outreach Coordinator who collapsed and died unexpectedly at home on 19 July 2023.
Helen took up a full-time role with NZCF in late February 2023, one of two positions made possible by funding received from the Manatū Taonga | Ministry for Culture and Heritage Regeneration Fund. Helen was charged with the task of organising the delivery of training, mentoring and resources for teachers of group singing in the primary/intermediate sector and to support schools and kura around Aotearoa New Zealand to set up singing programmes. In the short time since Helen started, she has made astounding progress with the project, organising workshops for teachers, sending mentors into schools, laying the groundwork for a series of song teaching videos, and assembling multiple pages of resources for teachers, tips on starting a school singing group, and other year-specific educational resources.
In terms of her wider contribution to NZCF, Helen was a recently-elected member of the NZCF Canterbury-West Coast committee and threw herself into assisting with the organisation of The Big Sing 2023 regionals and the upcoming Christchurch SingFest. Helen expertly compèred sessions at The Big Sing National Finale in August 2022, welcoming choirs onto the stage with her trademark twinkle of the eye.
Helen was much-loved in the choral community as a member of Voices New Zealand Chamber Choir since 2010, a former member of the New Zealand Youth Choir, and a member of a number of small vocal ensembles. Her past contribution to choral music includes as a guest tutor with the NZ Secondary Students Choir, with Korokoro Tūī Ngāi Tahu Choir, numerous choirs in Auckland, and as a singing teacher and classroom teacher at Auckland Diocesan School and Westlake Girls' High School. Helen has been a stellar member of the NZCF community and will be missed enormously. Our thoughts and deepest sympathy are with her family.
Haere rā, Helen. You touched our community deeply and left us richer for your talent and passion. The brightness of your star will continue to shine for a very long time.
---
Click here to view the livestream of the service celebrating Helen's life at 2pm on Friday 28 July.
To contact NZCF about the Children's Outreach programme, please email outreach@nzcf.org.nz