Choirs and Covid-19 – Beyond the restrictions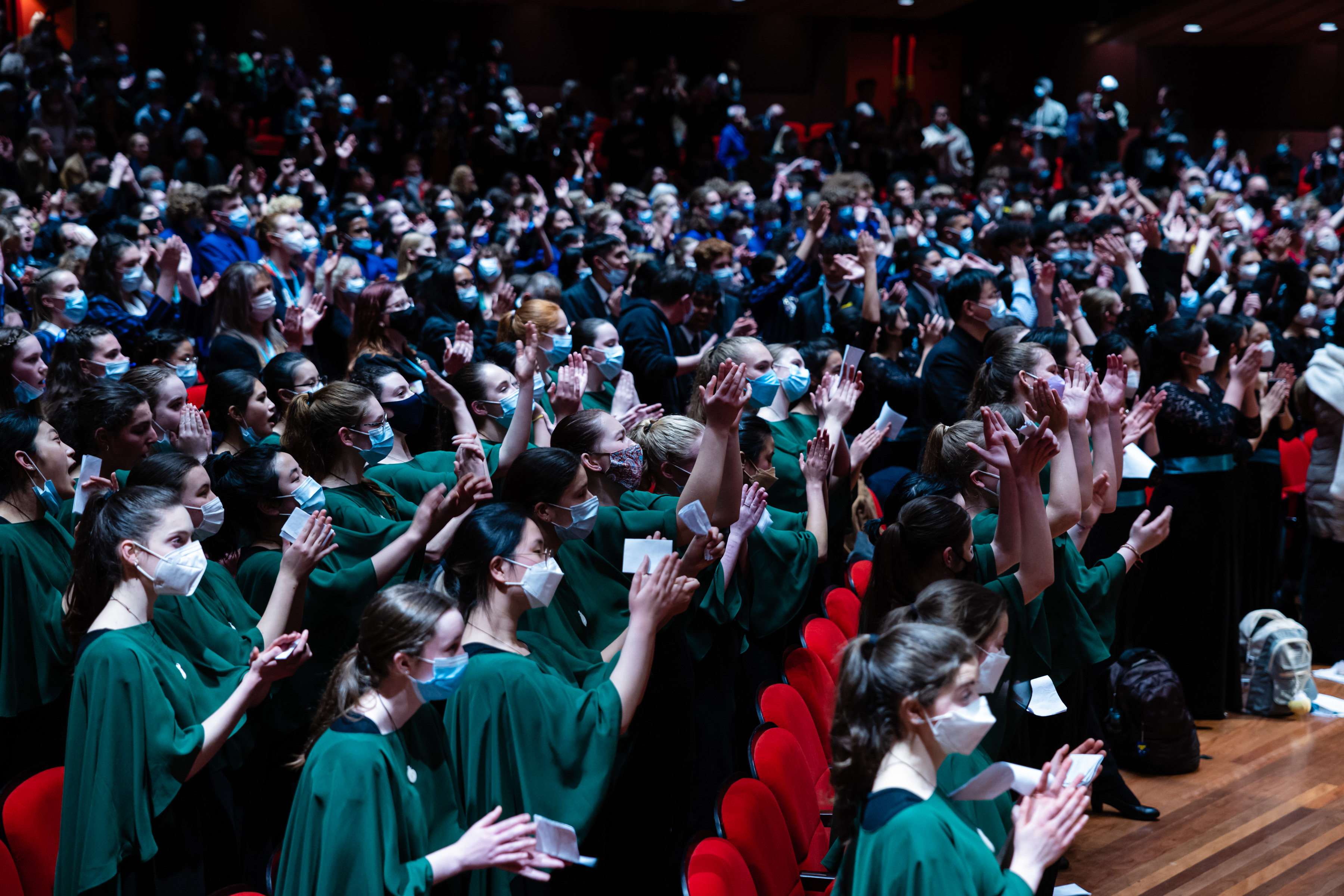 Updated 12 February 2023 in consultation with Prof Michael Baker
On 13 September 2022, New Zealand moved out of the COVID-19 Protection Framework, also known as the 'Traffic Light System'. This change meant that:
the government's previous Events and Gatherings Guidelines are no longer in force
compulsory mask-wearing requirements have been removed, except in healthcare and aged care facilities
only people who test positive with COVID-19 are required to isolate for 7 days. Household Contacts are no longer obliged to isolate but should test daily for 5 days
vaccine mandates no longer apply
Covid is still in our communities, but Covid-19 case numbers have been falling since Christmas. Nonetheless, some people are being infected for a second and third time and each new infection carries the risk of long-Covid, hospitalisation or even death for those most vulnerable.
NZCF is mindful of the additional risks associated with group singing and advocates a cautious and nuanced approach that takes into account the levels of transmission in the community alongside the individual risk levels of your singers and audiences. Each choir will vary in terms of its demographics and associated risk levels. Whatever policy your choir adopts regarding masks or other risk mitigations, we strongly encourage you create an environment where individual singers may still wear a mask – even in performance – should they feel more comfortable doing so.
Sustaining a safe singing environment
By its very nature choral singing is a collective pursuit, which means acting in service of 'the whole' is an essential component of belonging to a choir. We believe choirs have a responsibility to put the safety and wellbeing of singers, families, volunteers, and patrons above all else.
We know that singing increases the transmission of aerosols and therefore increases the risk of contracting and transmitting COVID-19 to others. For that reason, we advocate that choirs consider the demographics of their group to develop practices that will mitigate risks to their singers and audiences.
Mitigation strategies
Masks: Any singer should feel comfortable wearing a mask at rehearsal and/or in a concert, even if it is not the policy for the whole group. Choirs with vulnerable members may wish to continue wearing masks in rehearsals, but remove them on the day of a performance for the dress rehearsal and concert. Visit our page on Masks for Singers
Stay home: Insist that members stay home if they have symptoms. And although household contacts are no longer required to isolate, we strongly recommend those with Covid in the home should not attend choir rehearsals.
RATs: For choirs with vulnerable members, they may want to consider asking singers to take a RAT test on the day of each rehearsal, so that infections can be picked up before bringing them to choir rehearsal. Free RATs can be ordered online and collected from a nearby pharmacy.
Ventilation: Where possible, keep windows and/or doors open to allow adequate air flow
Spread out: Allow space between choir members where practicable. Any singers who feel anxious or vulnerable should be allowed to sit further apart than others.