Is your choir looking for a music director, accompanist or more singers?
NZCF can help in a number of ways...
• Paid advertising on our website under this section in eBreve
• Free news items under your choir's online profile
• Our 'Find-a'Choir' facility on our home page which is connected to your choir's own online profile: a good reason to keep it updated
• Download information about Remuneration for choir directors
Advertisements for vacancies for choir directors, or other key roles, may be placed here for up to three months at a cost of $85 (NZCF member choirs) or $170 (non-members) - this includes up to three insertions in our monthly NZCF eBreve. See Advertising for more information or contact office@nzcf.org.nz to place an advertisement.
Director of Music - St Mark's Anglican Church in Remuera
St Mark's Anglican Church in Remuera, Auckland, is one of New Zealand's oldest churches. We have an active choir and a fine parish organ.Our talented and devoted Director of Music will be leaving her position at the end of August 2023 to pursue post-graduate studies in the UK. If you are an organist, familiar with conducting choirs, and have a passion for choral music in the Anglican tradition, now is your opportunity to shine!
Please contact the Vicar, The Rev'd Dr Tony Surman for more information on this pivotal role.
021 074 1138
vicar@stmarks.org.nz
Musical Director - South Auckland Choral

Following the announcement of the imminent career move of our current Musical Director, Denzel Panama, we are now seeking expressions of interest to fill this important vacancy.

Our 30 strong choir is continuing to grow following the Covid years. We are an enthusiastic and friendly bunch who love singing a wide variety of choral musical. The appointment will be on a paid part time basis covering weekly evening rehearsals in Papakura and three annual concerts.

For further information, please contact Margaret Gane (Secretary)
E-mail - margaret_gane@yahoo.com.au
Mobile - 022 158 8064
New Members - Musica Balkanica
Are you looking for a new musical challenge? We are looking for new members.

The Christchurch choir, Musica Balkanica is an amateur a cappella choir, formed in 2004 by enthusiastic singers from the Balkan region and New Zealand.

Our primary aim is to celebrate and "spread the joy" of the wonderful and large musical heritage of the Balkans, in both sacred and folk genres. We perform sacred pieces, from Eastern Orthodox tradition (many from the Divine Liturgy), dating from Byzantine times to last century. Our folk repertoire covers the whole range from wistful love-songs and patriotic laments to drinking songs and frantic village dances.

We perform 3 concerts annually which are universally well received.
Now we are seeking new members.

If you are interested in singing great traditional songs, with magnificent four-part harmonies, please sit in on one of our rehearsals - no commitments!
We provide complete learning material and lots of help with pronunciation.

Rehearsals: Monday evenings, at 7:00, for 2 hours.
Held in the Tui Room, St Barnabas Anglican Church, Cnr Fendalton Rd & Tui St, Fendalton, Christchurch.

Please contact Andrew Deyell 027 249-3749 or andrew@andrewdeyell.com
Choir Leader - Taranaki Children's Choir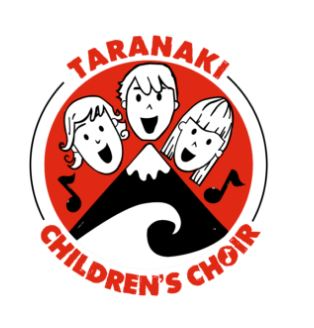 Taranaki Children's Choir is a non-auditioned choir for 7-12 year olds. We place an emphasis on fun, singing in unison and two-part harmony, and on building a love of music and singing within our group.
The choir is currently looking for an enthusiastic musician / vocal enthusiast to lead the choir in 2023. The ideal candidate might bring to the role some (or all) of the following:
• Teaching experience, ideally with children
• Ability to read music
• Previous experience as a singer (either as a vocal leader in a choral setting, a vocal soloist, or as a long-term serving member of an adult choir).
• Great rapport with children
• Enjoys sourcing new music from different genres
• Enjoys working as a part of a creative music team
The choir rehearses in central New Plymouth on a Tuesday evening from 6.15pm – 7.15pm during term time. We generally try to do one concert per term.
For expressions of interest, please email reb_williamson@yahoo.com and we will forward you a job description and application form.
Musical Director - Rosetown Choristers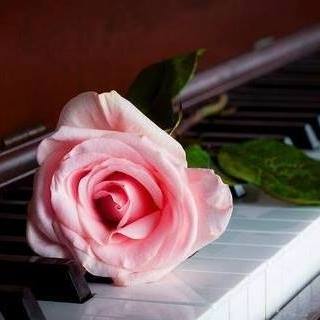 Rosetown Choristers, Te Awamutu is looking for a Musical Director to begin February 2023.
We are a long standing Community Choir currently singing in 3 parts and enjoy singing a wide variety of choral, folk, sacred and other popular music. We traditionally have community concerts in July and December yearly along with other sing-outs as needed.
Our Choristers come from Te Awamutu and the wider Waipa area and we practice weekly on Wednesday evenings 7pm - 9pm at the Te Awamutu Baptist Church from late February until late November.
For more information or to arrange an interview, please contact David Brown (President) Ph. 027 2707566 or Email tea.browns@gmail.com
Choir Risers for Sale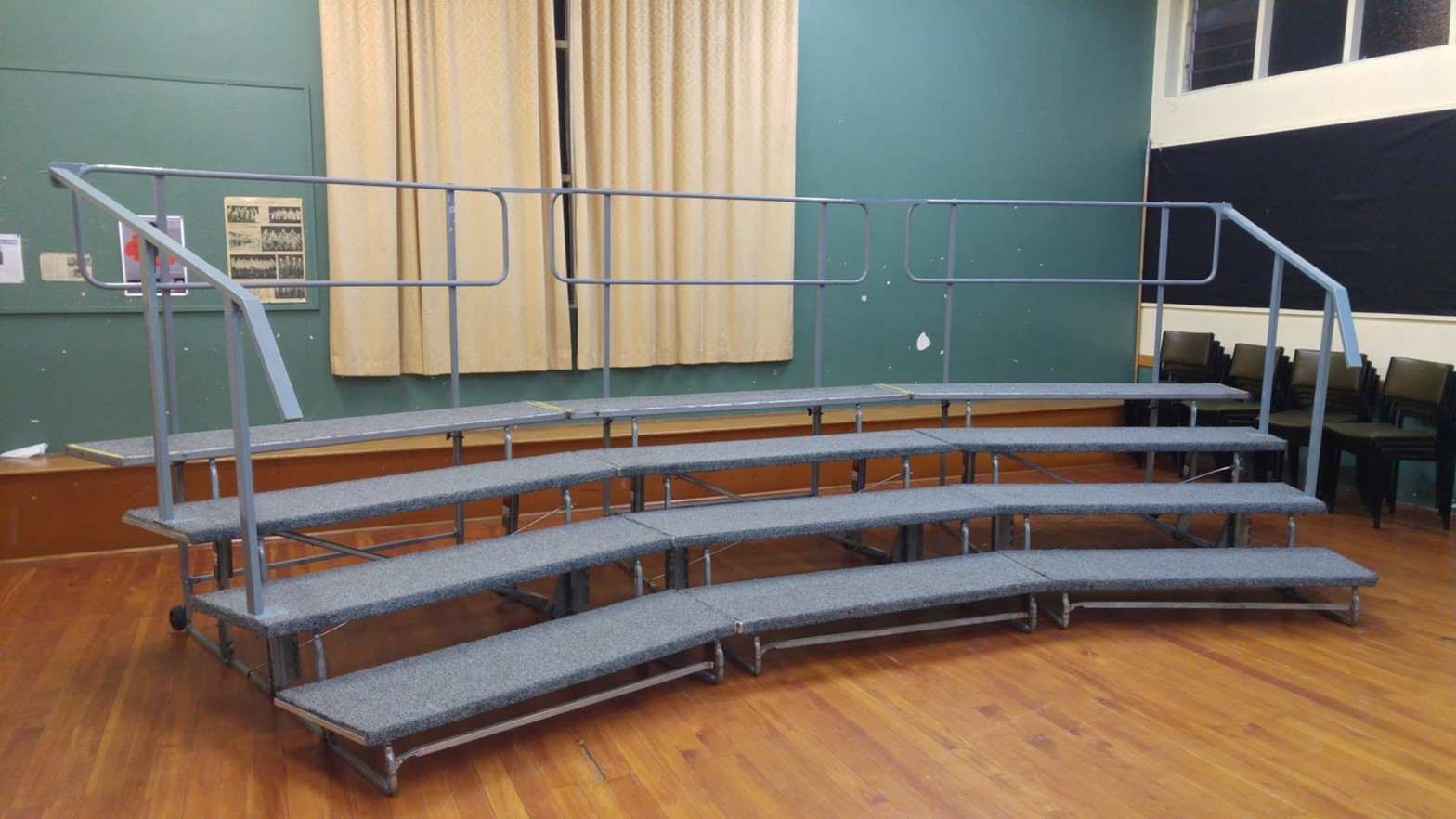 The Canterbury Plainsmen (The Plainsmen) have a set of risers for sale. The total risers are made up of 6 sections, with appropriate back and side rails. The photo shows just three sections. The full set could be used for up to 60-80 singers at the most. We are happy to sell the risers as a full set or split the set into 3 section parts. We can provide detailed measurements if required. A possible cost for the full set is $10 000 or for a 3-section part $5 000. We would however be happy to negotiate about the price.
Please contact Maurice Perwick by phone or email: 027 435 1609 maurice.w.perwick@gmail.com