Young Conductor Training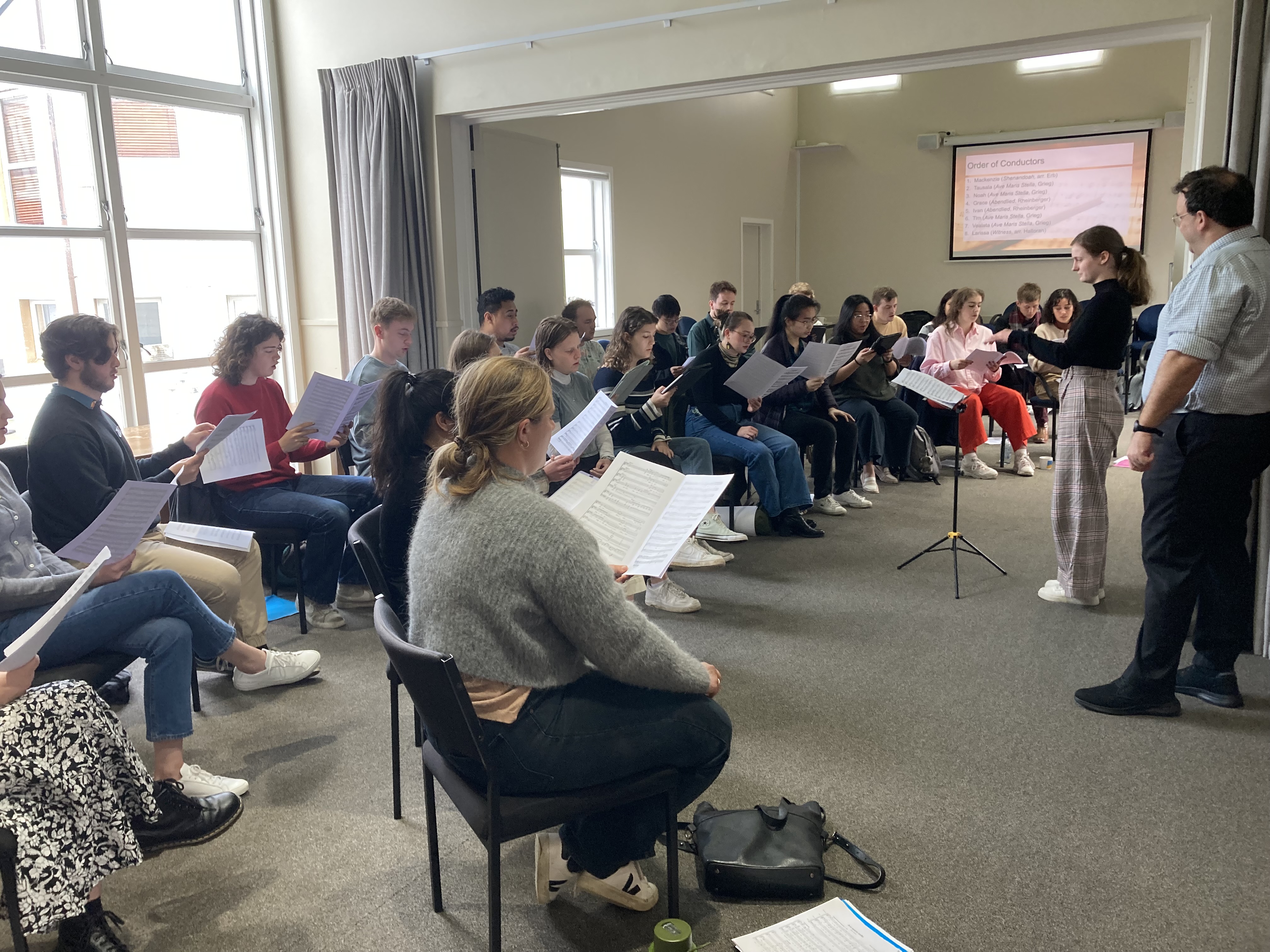 NZCF's new Young Conductor Training programme is underway! Funded by a grant from the Ministry of Culture and Heritage, the year-long programme began with workshops in Auckland and Wellington. The 24 participants are aged between 16 and 27 and come from Christchurch to Kaitaia. They are being mentored by Elise Bradley and Andrew Withington, and they've already made an impressive start on this exciting journey.
Thank you to the Auckland and Wellington Youth Choirs for participating as the practice choirs for the young conductors, many of whom were facing a choir for the first time.

Choir internships
We will be looking for internship placements for many of these young conductors, so if you run a choir in Kaitaia, Auckland, Hamilton, Tauranga, Masterton, Wellington or Christchurch and would be interested in having an intern, email diana.cable@nzcf.org.nz.