The Next Big Thing for 18-30 year-olds

25 January 2022
Are you aged between 18-30, loved The Big Sing, and haven't found another experience quite like it since leaving high school?
Do you miss the rush of singing with a huge group? Or maybe you've moved cities for study, and haven't yet found your new choir tribe?
NZCF has just the thing – and we've just extended the age to 30!
The Next Big Thing is a chance for young adults to rehearse and perform an incredible piece of choral music (Fauré's Requiem) with charismatic Wellington conductor Brent Stewart – all in one weekend! We've designed it with a balance of music and social time, with Saturday night free of rehearsals, so that there's time to catch up with old choir friends, and make some new ones!
---
The Next Big Thing
Wellington, 26-27 November 2022
(rescheduled from 2-3 April 2022)
Venue: Alan Gibbs Centre, Wellington College
Repertoire: Fauré Requiem
Conductor: Brent Stewart
Registration: $20
Eligibility: Anyone aged 18-30 (you don't have to have sung in The Big Sing!)
---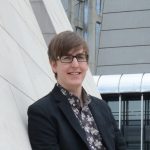 Music Director: Brent Stewart
Brent is the Music Director of Orpheus Choir Wellington, Principal Percussionist of Orchestra Wellington, and Assistant Director of the New Zealand Secondary Students' Choir. On the side, Brent also serves as NZSO's director of filming. Brent was HoD Music at Wellington East Girls' College from 2010-2019 and Music Director of the Hutt Valley Orchestra from 2007-2017.
---
Draft Schedule:
Saturday 26 November
10am-12.30pm – rehearsal
Lunch
1.30pm-4pm – rehearsal
4.30pm-6.00pm – rehearsal
Evening – social time
Sunday 27 November
10am-12.30pm – rehearsal
Lunch
2pm – performance, open to the public
---
Score and Practice tracks
Download a score of Fauré's Requiem here (annotations are from Brent Stewart)
Download audio tracks to help you learn your part here
---
---
Sign up to our email list for registration info and updates, follow us on Facebook and Instagram, share The Next Big Thing news with all your choral singing friends, start planning that Wellington travel, and see you later in the year!