In Memoriam - David Wood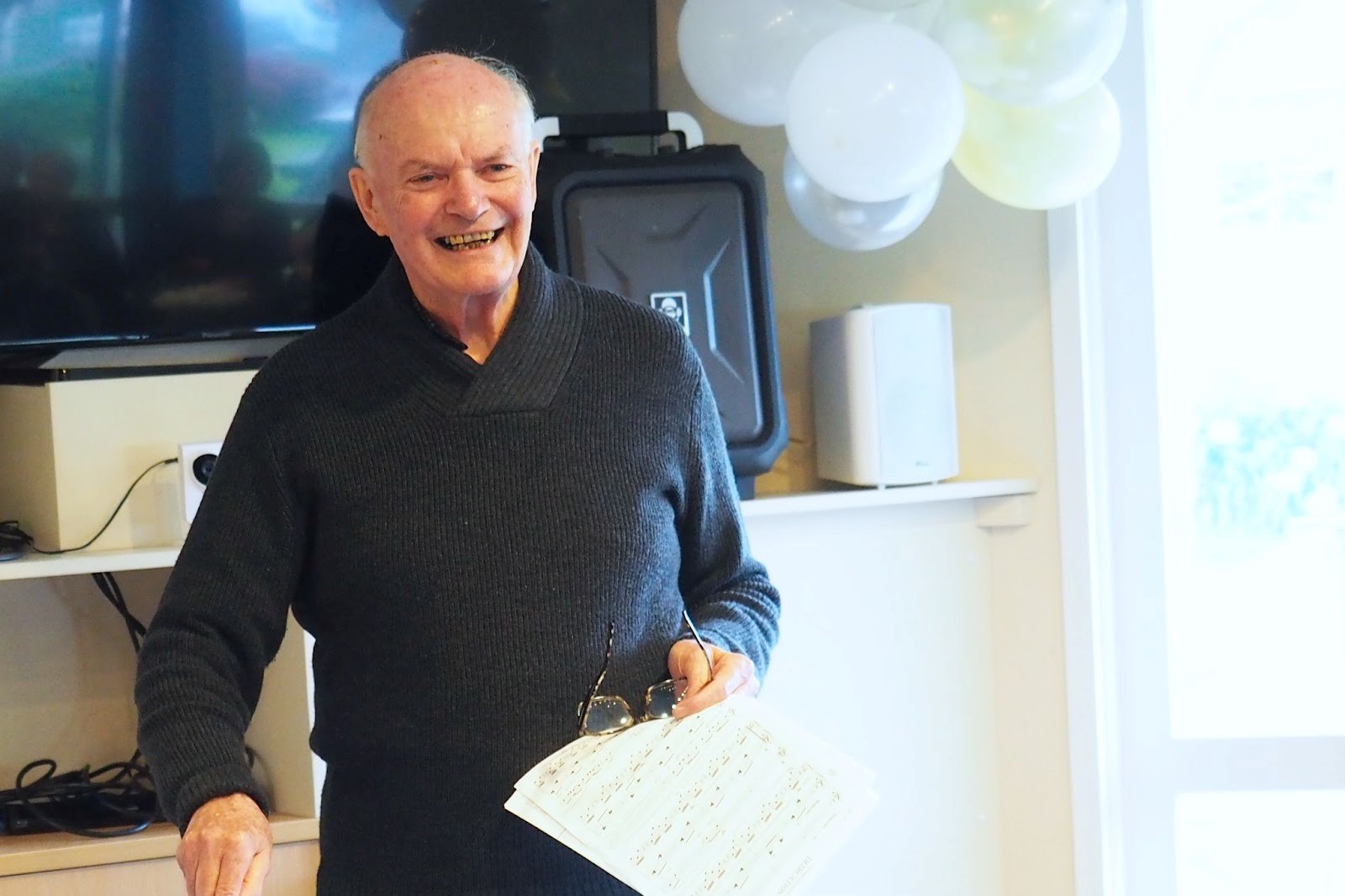 We were very sad to learn of the passing of David Wood on 7 July 2023. David was at the very beginnings of two major New Zealand choral institutions – the New Zealand Youth Choir and the New Zealand Choral Federation.
David was a teacher, a scholar, a choral singer and a lover of music. His teaching days included a period as Head of Music at Auckland's Selwyn College before working for the Ministry of Education. His friendship with Guy Jansen led to his involvement with the establishment of the New Zealand Youth Choir in 1979. He went on to hold numerous roles with the Youth Choir over 8 years. His contribution was described in Simon Tipping's book "Choir of the World":
David Wood, who had been an integral part of the choir's musical and administrative staff since its inception and held the position of Assistant Director of Music, retired at the year's end (1986). His influence had been most beneficial. As a tutor, deputy conductor and concert manager he had used his skills to become a valuable link between the management, the musical directors and the individual singers."
In 1984 Peter Godfrey recruited David for a steering committee to establish a national association of choirs. David's outstanding planning skills, his good-humour and his understanding of the choral sector were crucial in the shaping of the new organisation. David was, in Guy Jansen's words, the "mastermind" behind the committee that drafted the constitution. The New Zealand Choral Federation was launched in July 1985.
The many people who worked with David, toured with David, or sang with David, knew him to be a kind-hearted gentleman, a man with a sharp mind, a practical and sensible approach to problems and a quick and broad smile.