Kids Online Singalong 2022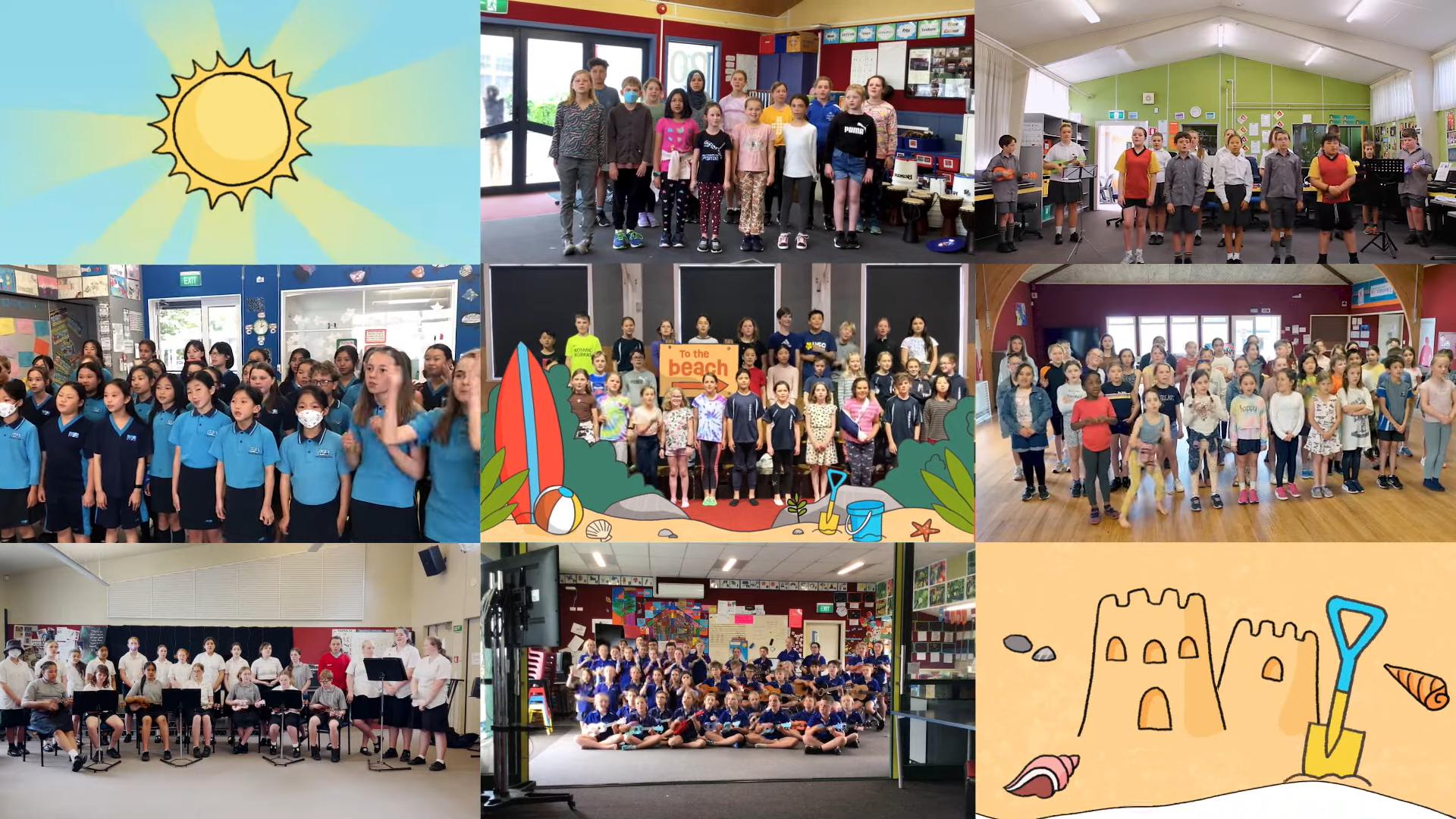 9 December 2022
We're delighted to share our Kids Online Singalong video presented in collaboration with MENZA (Music Education New Zealand Aotearoa).
The project was open to all New Zealand primary and intermediate school choirs and involved each group learning the same piece, recording it, and sending it in so that we could create one massed virtual choir from all the videos to share on the NZCF YouTube channel.
The piece we chose for this project was Summertime by Finn (13) and Hugo (11) Clark from Hawke's Bay. Summertime was the winning entry in this year's Hook, Line and Sing-A-Long competition, run by the New Zealand Music Commission in partnership with MENZA.
In all, over 250 school children from 7 primary and intermediate schools in Auckland, Upper Hutt, Wellington, Christchurch, Oamaru, Dunedin and Invercargill took part in the project.
Click on the video below to enjoy our 2022 Kids Online Singalong video.