The best Choral Connect yet!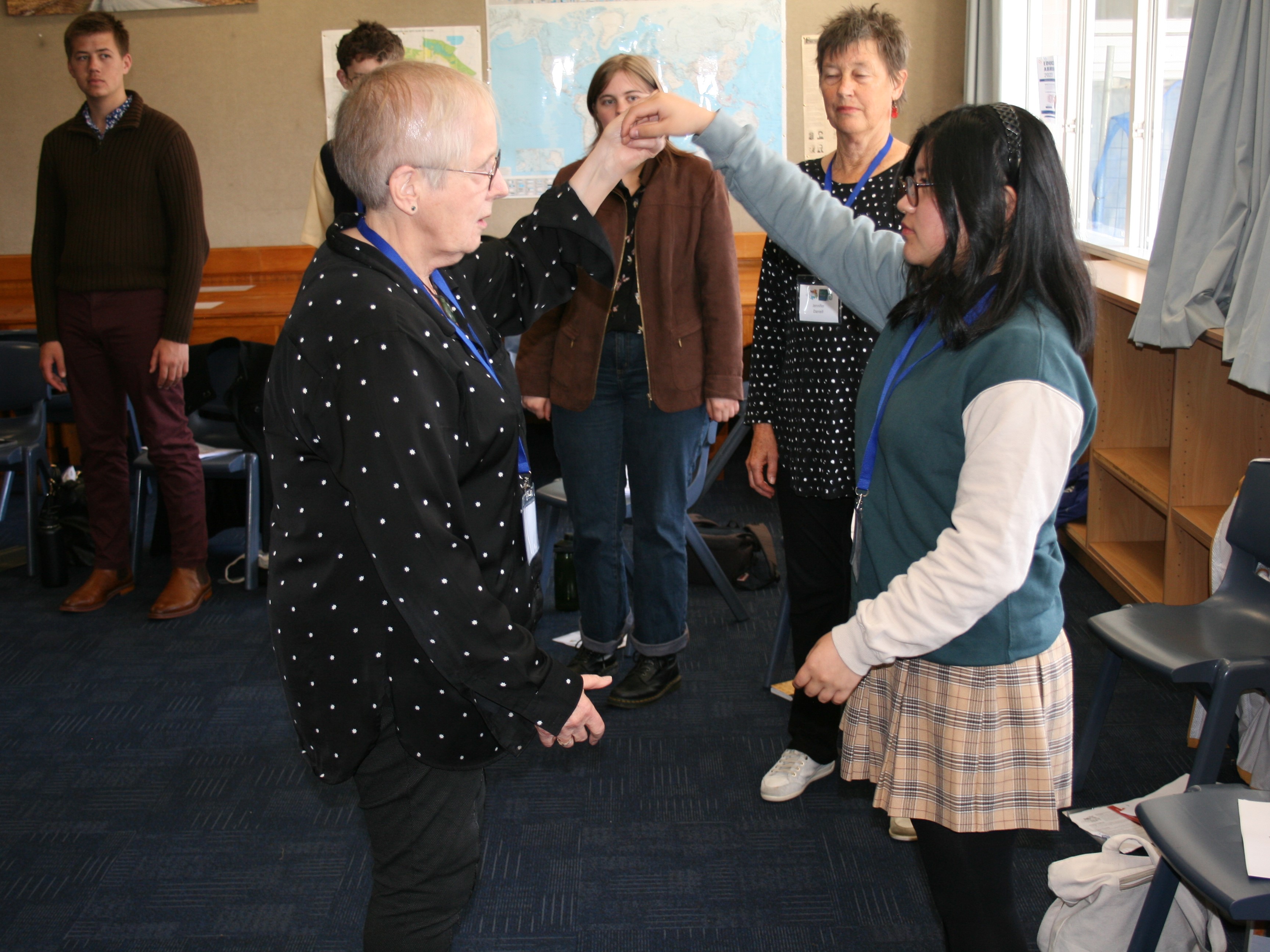 Dr Karen Grylls works on gesture with a delegate at Choral Connect '23. Photo: Maria Winder
---
Rachel Young is a singer with Viva Voce and conducts primary and secondary school choirs at Auckland's Baradene College of the Sacred Heart. Rachel was a delegate at Choral Connect '23 and shares her impressions with us.
---
The three days of Choral Connect began with a Mihi Whakatau in the beautiful chapel of King's College. It was a lovely way to welcome old and new friends from outside Auckland.

We were treated to concerts by local choirs, emerging choirs, and had a ringside seat to the New Zealand Youth choir rehearsal. I appreciated learning from the international speakers who zoomed in each morning – Anthony Trecek-King, Maria Guinand and Shireen Abu Khader. A common thread running through their presentations was the potential to use choral music as a tool for social change. As well, they challenged us to think about how we can make our choirs more inclusive.

I enjoyed listening to new music and stretching my own learning by taking part in the masterclass. It was a huge honour to work with Dr Rollo Dilworth. His energy and elegant style were inspiring, and I would like to think that a little of that can be seen as we all go back into rehearsals in the next few weeks. Dr Dilworth was so generous with his time. At first I tried to write down all the fabulous gems as he spoke, (and gave up) and now my phone is full from all the videos.

The other part of this conference is certainly the 'connect' aspect, and I love to talk! It was great to chat with all ages - from high school students starting out with choral directing to experienced 'older' people looking for new ideas.
Thank you to those behind the scenes at NZCF who put so much time and energy into these events.
- Rachel Young, October 2023.
Rachel Young conducting the delegate choir in a masterclass with Rollo Dilworth at Choral Connect '23.