Adieu, Nan Anderson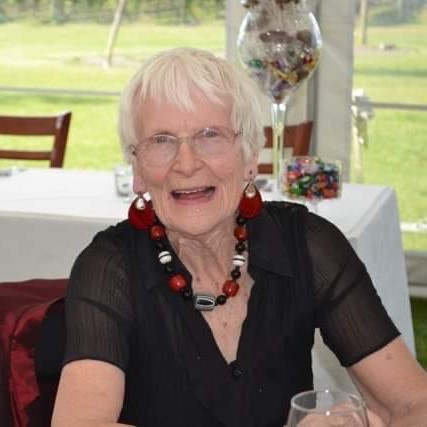 It is with sadness that we note the passing of one of our esteemed Life Members, Nan Anderson QSM, on 4 February 2023.
Nan was the inaugural Vice President of NZCF, serving alongside President Peter Godfrey from 1985 to 2002. At a local level, she was a founding member of the NZCF Canterbury-West Coast branch and Chair of the Canterbury region from 2007 to 2011.
Nan was hugely influential in the Christchurch music scene as a choral conductor, pianist and repetiteur. She was a founding member of the Christchurch Clef Music Club in 1974 and over the years she served as a committee member, accompanist and President. She joined the Christchurch Harmonic Society Choir at the age of 17 and in 1991, when the choir combined with the Royal Christchurch Musical Society to form the Christchurch City Choir, Nan was the inaugural President, serving through until 2008.
Nan's conducting roles included Chorus Master for Canterbury Opera and Music Director of The Cecilian Singers from 1981 to 2003. For over 15 years she was Musical Director for the YMCA 'Carols by Candlelight' event in Christchurch, attended by around 40,000 people annually.
As a broadcaster, Nan could be heard presenting occasional feature programmes on RNZ Concert or reviewing performances for Upbeat. She was a recording artist on the former Concert Programme and Concert FM, featuring as conductor of the Cecilian Singers and as pianist for the vocal quartet the Aurelian Singers. Behind the scenes, Nan was Music Director for the long-running Praise Be television programme.
In 1999, Nan was awarded Life Membership of NZCF and in June 2020 she was honoured with a Queen's Service Medal for services to choral music. As a fluent French speaker, Nan had a particular love for the French mélodie. It is with great fondness that we bid her adieu.
Audition
Margaret Naismith
For Nan
I would lie awake for hours
the night before our auditions.
There was no way of escaping
the tangle of notes
lying in wait for me.
"Sight reading is not your strength,"
You told me, kindly.
I remember.
standing in the empty church,
legs trembling, projecting my voice
for your inspection.
You taught me more than you knew
About facing my fears.
You never failed me.
Your music plays still,
into the hearts of all who love you,
whose lives have been richer
because of you.
---